Mobile RV Repair Services in Wylie
P&D's Mobile RV Service offers a full range of Wylie Mobile RV repair options to clients that do not have the time or a way to take their RV to a service center and wait 3 weeks. We bring the service center to you, whether you are a full-timer, storing your RV, on your deer lease, or parked at your home. We respond to you within 24 hours to schedule an appointment. In some cases, we will set appointments for the same/next day.
We understand the challenges that RV owners are faced with when something breaks or malfunctions. An RV has more in common with a home than with a vehicle. We have decided to ease the pain by keeping our service and labor charges at or below service centers and other Mobile Tech companies, without sacrificing the quality of craftsmanship or the high level of customer service.
Get Back to Enjoying Your RV!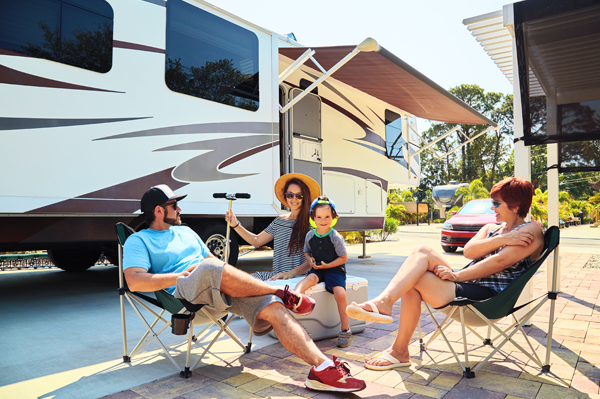 We want to be your one-stop repair service for all of your recreational vehicle repair needs. We offer a variety of services and bring them to you: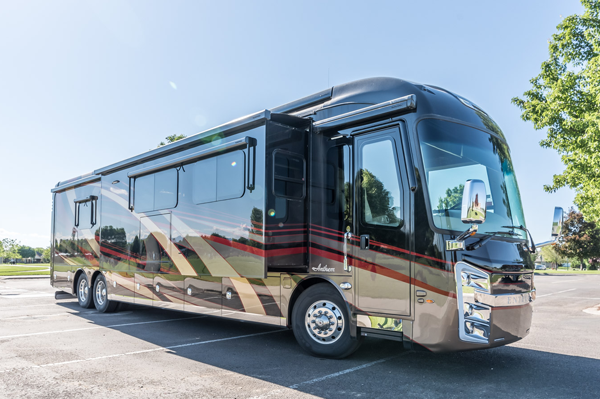 Furnace
The service of the furnace should be conducted once a year or every six months, based on how often it has been used. Check propane connections, clean out the intake/ exhaust pipes, inspect wires and check for water damage.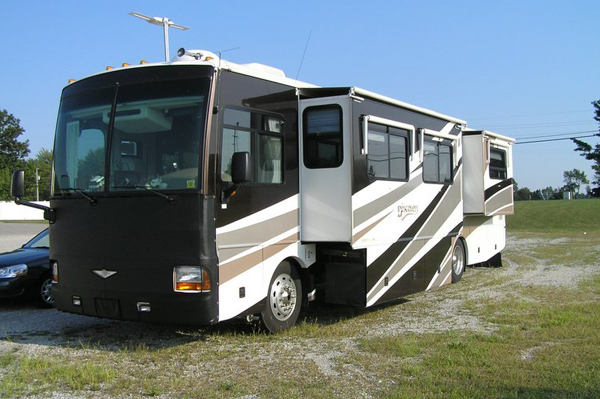 Water Heater
The service on the water heaters should be conducted once a year or based on how often it has been used. Clean out the water tank, ensure that the water is not leaking from the fittings, inspect all wires and connections, blow out any, and all debris from around the water heater.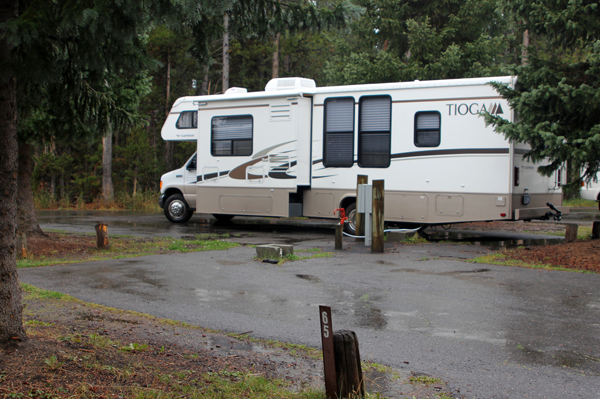 Winterizing
Service should be conducted in the winter before the temperatures drop below 33 degrees. Pressurizing the water lines, empty the blk./gray/ freshwater tanks, and flush the water heater.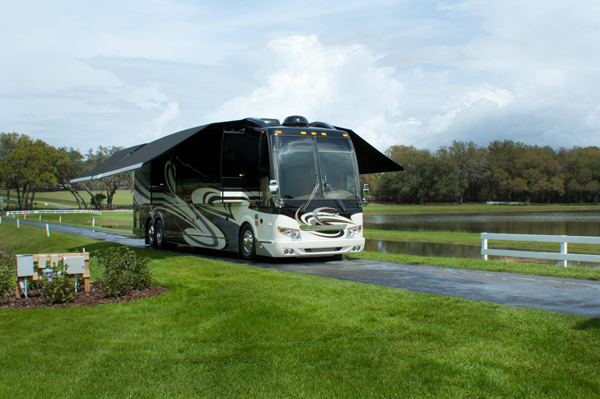 Roof Leaks
Inspect the RV's inside, which includes all of the insides of cabinets/ cupboards, drawers, light fixtures, behind the television, pictures, and furniture. Then conduct a complete inspection of the roof which consist of skylights, satellite dish, A/C units, and then check for any bubbles between the rubber membrane and the roof.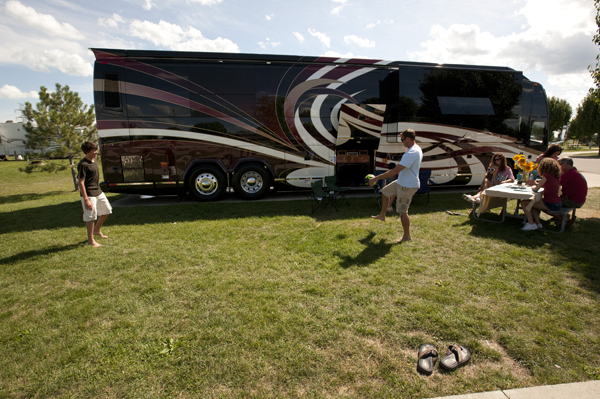 Propane
Inspect regulator, hoses, refrigerator, gas stove, furnace, water heater, 5 lb. bottles, test the system to ensure that there are no leaks.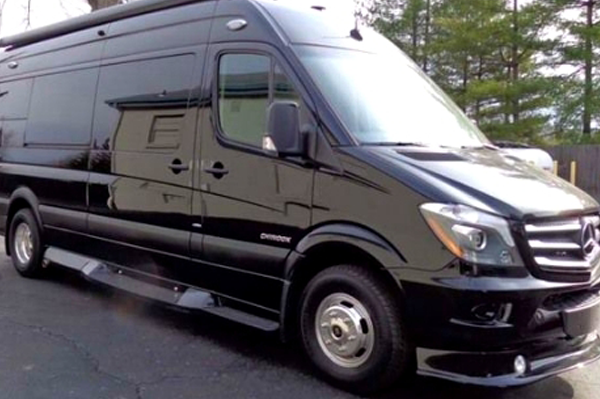 A/C Units
Air conditioner service is important, and it is recommended annually. To ensure a cool summer, we can remove and replace A/C units, provide annual service or we can also replace the control board, thermostat, remote control, condenser, evaporator, fan motor, and start/ run capacitors. We work with ducted/ non-ducted systems.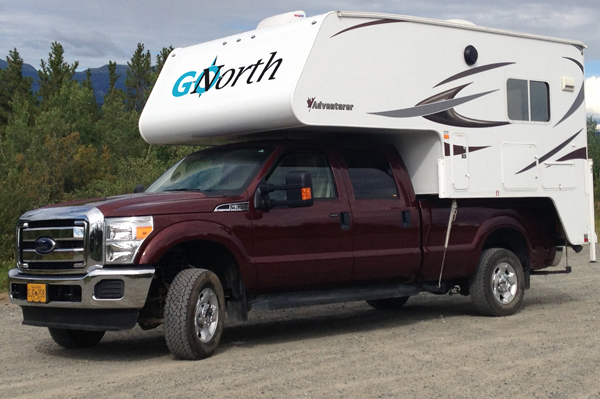 Inspection
We offer new and used RV inspections. We will look at roof vents and conditions, inside ceiling, flooring, windows, 12Volt & 120 systems, and much more. We will also inform you of the condition under the RV, by checking for leaks and or damage.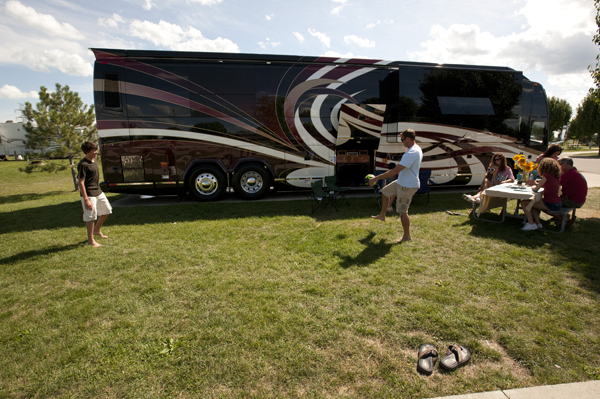 Insurance/Warranty Claims
We will work directly with insurance companies to resolve any and all issues. Take pictures, document any information, and ensure the client and the insurance company are informed.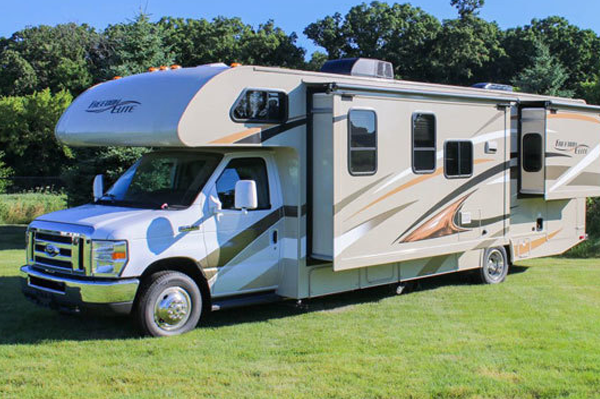 Electrical
We can service electrical issues when it comes to converters, breaker boxes, fuse panels batteries, and shore power.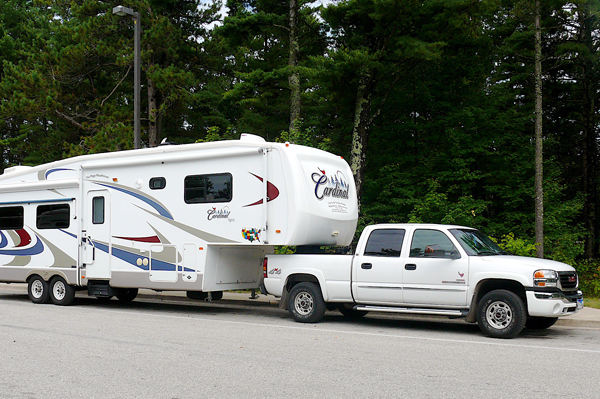 Plumbing
Addressing issues that affect your water pump, lines, fitting city water hookups, fresh water tank(s). kitchen, bathroom faucets, and showers.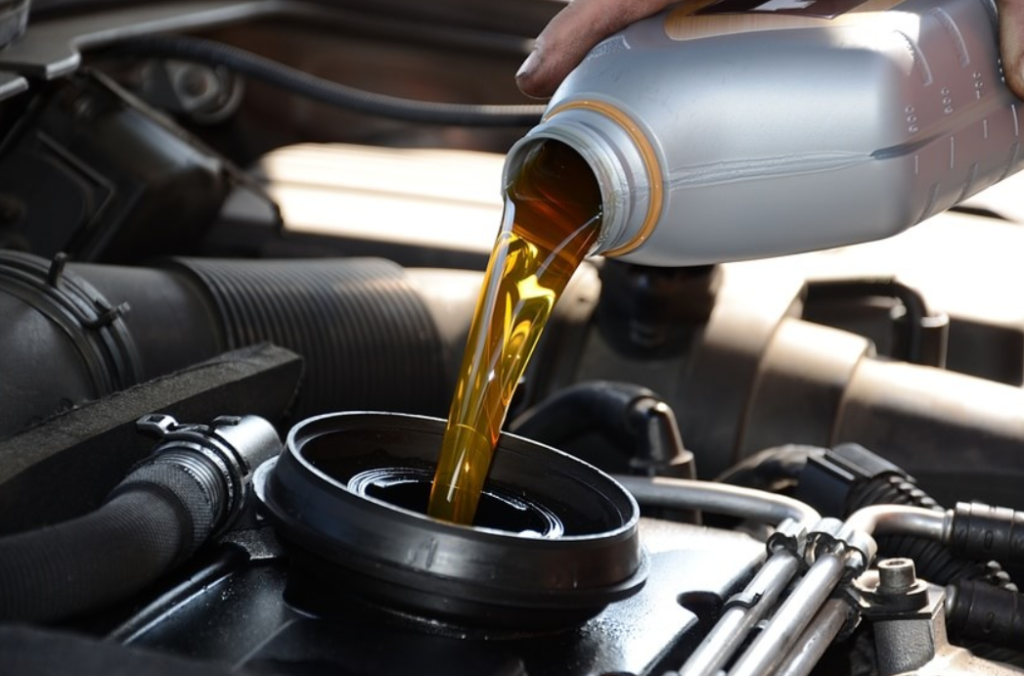 Oil Change
Our oil change service can accommodate RVs up to 11ft. high and 10 ft. wide. During this service, we will check oil, oil filters, air filters, and other fluids.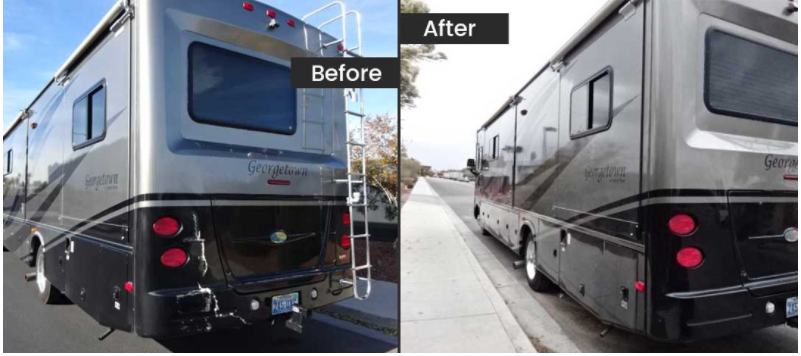 Fiberglass Repair
If you have been involved in an accident that damaged your RV contact us. We can help with fabrication, fiberglass repair, and sidewall replacement. We will also help in color matching, design, and various repairs. Together we will work with all insurance companies to get you back on the road safely.
When you need RV service in the Wylie area, trust P&D's Mobile RV Service for affordability and convenience. We come to you.